Asia Insect Farm Solutions
Second CRM has helped Asia Insect Farm Solutions scale up their business by providing them with business automations tools that has helped them manage their growth, convert more customers and improve customer experience.
Location: Singapore & Thailand
Industry: Startup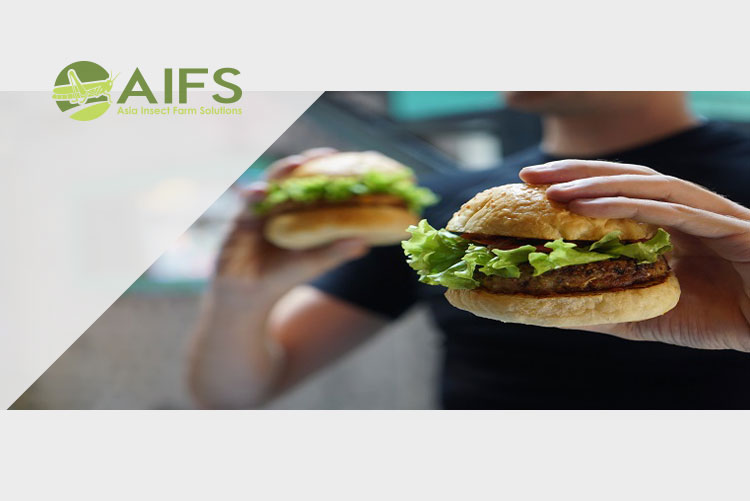 Introduction
Asia Insect Farm Solutions specializes in the production of natural insect based raw materials for the agri-food industry. Based in Singapore and Thailand, the company works with partners, which allows for the breeding of large quantities of fully nutritional crickets with minimal impact on the environment and natural resources. Asia Insect Farm Solutions ensures an end product that is safe, 100% traceable and chemical free to its consumers.
A feature rich solution backed by excellent customer service and technical support. We would recommend them to anyone that is looking for a robust and customizable CRM platform.
The Challenges
As a start-up that has been around for a few years now and coming from a niche industry, Asia Insect Farm Solutions needed to make sure that they had all the required gears that would set them being on the right path and drive the business forward with an accelerated growth. That being the case, data management and timely follow-ups were of utmost priority to them. Previously, they had only a handful of partners and customers to manage and now, that was no longer the case and they needed a suitable technology partner that they could leverage on for both today's and tomorrow's needs.
It was then that Asia Insect Farm Solutions went on a lookout to seek for the ideal technology partner that could help them manage their growth effectively. After having evaluated a number of technology companies, they had decided to work with Second CRM.
The Solutions
The business model of Asia Insect Farm Solutions is very much transactional in nature. Moreover, being in the niche business of Agro-food, we understood the importance of them solving their Lead Management problem first and the rest to follow.
The team from Second CRM presented the entire solution to the management of Asia Insect Farm Solutions and having gotten the green light, we then moved on to the implementation phase. Having put the Lead Management module in place, we then integrated this with their website so that all enquiries that come through their website is funneled into a central system for ease of management.
As an additional measure, we also went on to integrate Second CRM with their multiple social media channels so that all enquiries are picked up and also brought in to the system. Leads coming from their 'enquiry' email would also be automatically picked up and brought into the system and recorded accordingly.
Now, based on the categorization of the enquiry, an automated workflow would kick in and the enquirer would instantly receive a personalized email and content that is relevant to that enquiry. Having done that, the system would then assign this lead to a particular team member for follow up.
Alongside the above, the Organisation and Contacts module was implemented. At this juncture, we assisted them with importing all their previous contacts into the system and classifying them as customers and farm owners. Now, Asia Insect Farm Solutions has a comprehensive database of clients as well as farm owners in a central system.
To facilitate their day to day activity, the stack of office automation module was implemented, and this comprises of the calendaring function along with managing appointments, tasks and emails. Now, all interactions with their customers will be tracked in Second CRM and invariably giving the entire team complete visibility as to all engagements done with these prospects.
This again would help the team ensure that all pending tasks were completed on time. This check and balance was made possible with the implementation of Alerts and Triggers. Now, as long as a task is pending, or an upcoming appointment or telephone call that needs to be made, Second CRM would pick this up and inform the task owner via email and pop up a notification in the system mentioning that there is such an activity that is pending and needs some kind of action. Based on certain parameters set, should a task be classified as urgent, then anything that is pending beyond a specified time would be escalated to the reporting manager.
Following this, the Potentials Management module was implemented. This allows the team to convert leads that are hot into potentials and manage their pipeline. Having brought these leads into their pipeline would mean that more time would be spent on these potentials since they have a higher probability of conversion in the near future.
The second last module that the team at Second CRM went on to implement would be the Marketing module. This enabled the team from Asia Insect Farm Solutions to run targeted email campaigns and improve overall effectiveness of the campaigns that were being executed.
In order to enable the management of Asia Insect Farm Solutions to make effective, accurate and timely decisions, the Reporting & Dashboard module was implemented. Lots of reports were created to meet the requirements of various stakeholders within the organisation and many of these were brought in as dashboards to their homepage. Now, whenever a team member logs into Second CRM, he would be able to see all dashboards that are relevant to him in real-time.
This engagement has brought about a vast improvement in the way things were being done at Asia Insect Farm Solutions. The team were now empowered with technology and business tools that has taken their business to new heights and an all rounded satisfaction had been achieved.
 If you have similar problems in your organisation and would like to have a chat with any of our consultants to digitally transform your organisation or business unit, please feel free to call us at +603 8687 4433 / +65 6304 8022 or email us at sales@secondcrm.com .