Manufacturing CRM Software
Easily Track Manufacturing Progress and Improve Sales
Manage sales visits, order processing, track warranty and better tracking of support issues to build lasting relationships with dealers and distributors.
Get a holistic view of multiple aspects of the manufacturing businesses to manage stakeholders, inventory, and payments easily. Tracks all orders, amount of products ordered to create a production plan, set a clear budget based on the forecasted production costs, equipment upgrades, and more. Easily integrate online warranty registration form and track expiry dates with automated notifications for extended customer support.Obtain actionable data, accurately target the intended buyers, generate qualified leads, and nurture them until they are ready for sales.Having customer's buying patterns clear front, data can be leveraged to figure out the peak order times & downtimes to upsell or cross-sell and increase sales.
Inability to fulfill orders timely, due to poor visibility or slow documentation.
Wastage as a result of poor warranty management.
Lacking complete visibility of the multiple sales channels.
Missing delivery datelines due to poor inventory management.
Oversights on expiring supplier contracts.
How Second CRM helps
There are many modules and features in Second CRM that can be implemented to address the specific challenges of a manufacturer or distribution company, including many out of the box and some specially configured or customized for specific needs.
Leads Management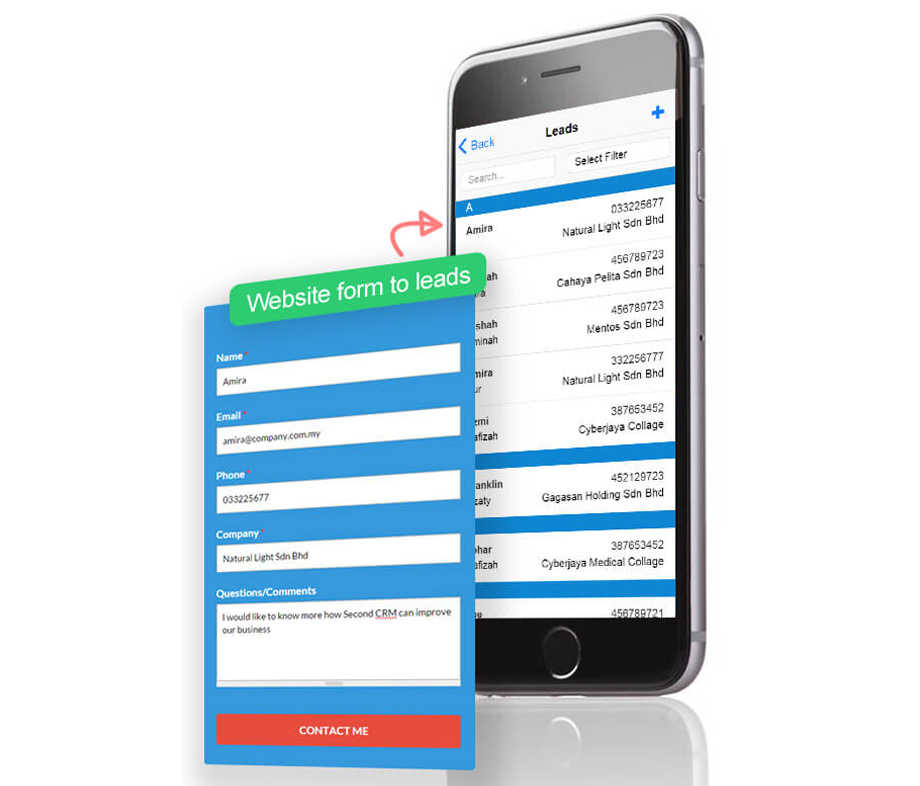 Capture leads from multiple sources like your website, email, social media platforms and trade exhibitions and have them all in a centralised location using best CRM for small manufacturing business.
You can now have the manufacturing CRM systems automatically assign these leads to the respective salespeople based on predefined criteria. Be it product type, geographical zone, customer profiling or any other parameters, it is all doable with just a few clicks.
Manage Database of Distributors & Resellers
Whether you deal in projects, wholesale or retail, manage the database of all your customers in a unified location.
Track all customer touch points like meetings, email, site visits and telephone conversations and attach them to the relevant customer records.
Sales Management
Manage your end to end sales cycle in a single platform and eradicate dependency on multiple solutions by using a single crm for wholesale, distribution and retail.
Right from your site visits to quotations, invoices and sales order, have them all recorded and processed in a single system for optimum efficiency.
Order Management
Manage your order fulfillment efficiently and automate many of the manual and paper-based processes.
Plan your upcoming orders and match them to production capacity for optimum resource utilisation.
Delivery & Inventory Management
Remove your dependency of multiple systems as we can now manage your inventory, buffer levels and delivery statuses within a single manufacturing CRM systems.
Manage Warranties
Manage your product warranties with online warranty registration and keep track of all warranty expiry. Send automated emails to customers when their warranty period nears expiry for further action.
Link the warranty management to your ticketing helpdesk and manage all service requests within the same system. This can further be expanded and integrated into your call center system as well.
Supplier Contract Management
Manage all your vendor and supplier contracts in a single manufacturing CRM systems. No more oversights on expiry since the system is now able to enlist the refreshed contract list that is nearing expiry on a day to day basis.
Partner Self-Service Portal
Partners are now able to view all their business engagements anytime anywhere and this is made possible by empowering them with the Partner Portal.
Partners can log in to their Partner Portal and do a variety of things and this reduces their dependency on your Salespeople. To name a few, update their profile, view their purchases, download statements, change banking information, send requests etc.
What our clients are saying
It's been a pleasant journey with Second CRM for the past few years. The team is extremely helpful, especially providing customization, support and advice to meet our requirements. Big thumbs up to the team for the great service!
The web based Second CRM provides a central platform which serves the needs of our sales & marketing teams among various countries. Their support team is very professional with timely responses to our queries.
We had three requirements for the selection of a CRM system. Firstly, a Malaysian CRM company with a good track record, trusted hosting service for data security and lastly, local support that could be reached anytime. Second CRM has met all three requirements and surpassed our expectations.