CRM for Higher Education, Universities & Colleges
Attract and Improve Student Engagement
Effectively manage the student lifecycle from enquiry to enrollment and improve collaboration between staff, students & alumni.
All information concerning the students, staff, and administration can be collected in a single place — manage marketing campaigns efficiently, run successful open days and consistently engage the prospective students and parents. Provide every single student with a unique and pleasurable experience right from the time of application to their course enrollment, and even after graduation. Build Alumni community Portal which enables to organize Successful Alumni Talk, raise funds and online donations.Various communication and management elements can be automated to speed up the response time and get valuable insights that provide real numbers which can be used in making important decisions.
Losing out to competitors due to lack of engagement.
Running events that do not bring about the best numbers.
Inability to manage student councilors and agents effectively.
Losing students to competitors midway through a programme.
Losing out on alumni and not being able to retain them for post-graduate studies.
How Second CRM helps
There are many modules and features in CRM software for educational organizations that can be implemented to address the specific challenges of higher education institutions, including many out of the box and some specially configured or customized for specific needs.
Prospecting & Lead Management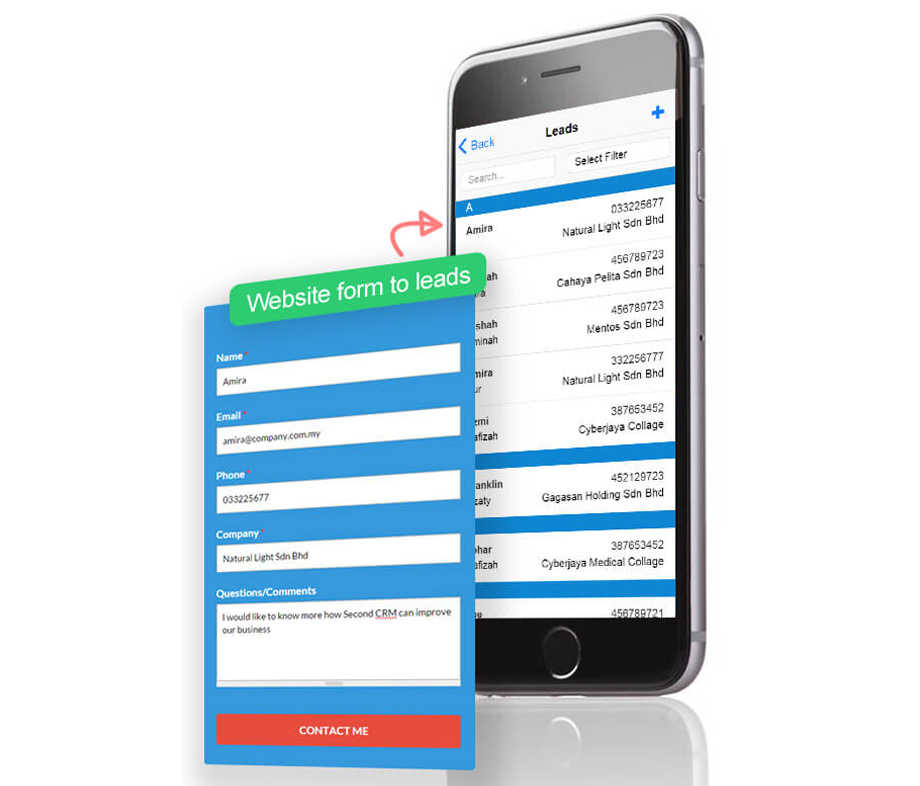 Capture all leads coming from multiple sources e.g. website, emails, events and education portals and assign them to counselors for engagement using higher education student information systems.
Promptly respond with welcome messages, automate first touch point by responding with specific content on area of interest and even assign these leads to specific counselors based on the area of interest.
Social Media Enquiry Management
Capture all leads coming from multiple social media sites, consolidate in a central database and assign to the relevant counselors to work on the enquiries.
Identify the social media that works best for you based on the number of leads generated and enhance engagement in that social media for multifold lead generation.
Student Engagement
Capture all student touchpoints from initial engagement till conversion and identify lead ownership and the top convertors using higher educations student information systems.
Email Marketing Campaigns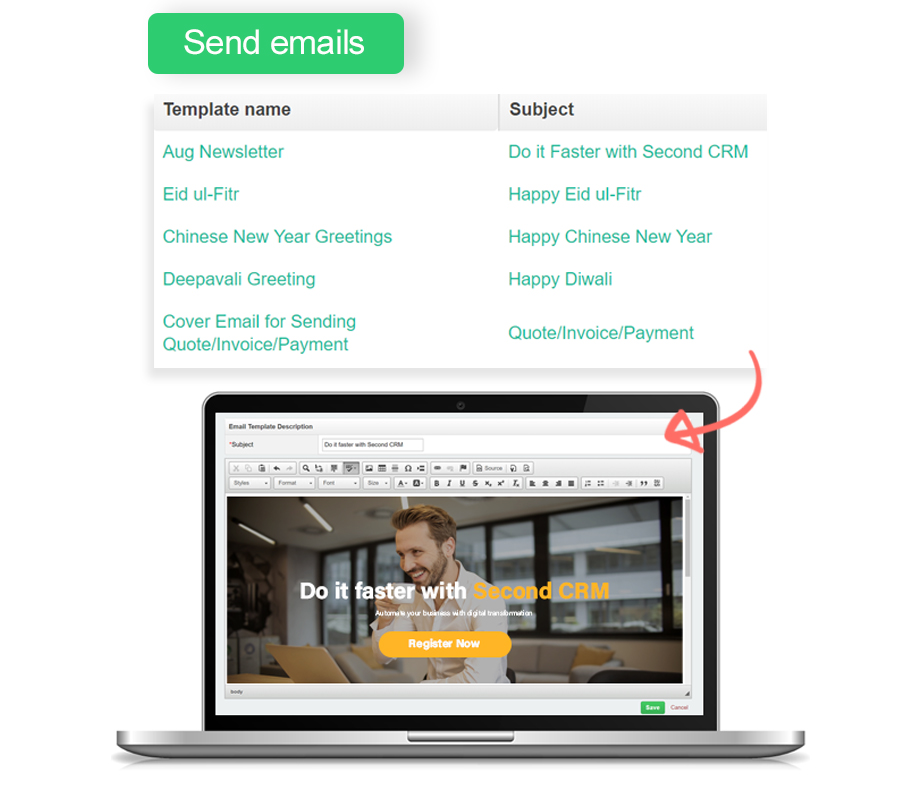 Run effective email marketing campaigns targeted at specific demographics for optimum results. Use our template builders and design your very own themed templates.
Use our workflow manager and build powerful campaigns and automated follow ups. Send automated and personalised seasonal and birthday greetings to your prospective students.
Degree Authentication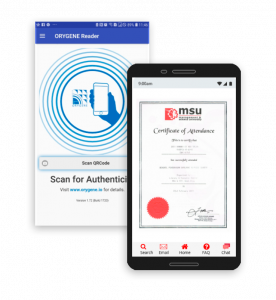 Enable prospective employers to authenticate your graduate's degree using blockchain technology via a publicly available mobile app and assist your graduates secure jobs and eliminate fraudulent degrees.
Have a public portal for your graduate's degree authentication on your website and raise the bar of your students confidence in your university as well as the university's reputation among employers.
Events / Open Days Management
Get the maximum turn out at your events by fully engaging with your database. Online registration and continuous automated engagement bring about better numbers to your event.
For walk in's, have simple forms on devices for quick capture of prospective students information and send them a thank you messages even before they walk out of the exhibition hall.
Enrollment Management
Online application management with essay writing, transcript uploads, online tests and real-time processing of application fees.
Convert successful / non-successful candidates and the system shall automatically send them offer letters, conditional offers and decline letters. Welcome packs can also be downloaded online.
Feedback Management & Student Portal
Manage grievances and complaints from the student portal and continuously engage for better student retention. Organise surveys and get their feedback on a number of issues and overall campus experience.
Manage ad hoc requests from students pertaining to any issue within the campus or learning experience using state of the art higher education portal software.
Alumni Management
Manage all alumni members based on cohorts and course type. Send out periodic newsletters and CPD / Post Graduate programme information and continuously engage your alumni.
Manage alumni events, invitations and registrations. Enable donor management and even alumni member services through the Alumni Portal.
What our clients are saying
It's been a pleasant journey with Second CRM for the past few years. The team is extremely helpful, especially providing customization, support and advice to meet our requirements. Big thumbs up to the team for the great service!
Second CRM is a great tool for us to manage our leads through the sales funnel, and track leads conversion. Their technical & support team is always ready to assist whenever needed too!
The web based Second CRM provides a central platform which serves the needs of our sales & marketing teams among various countries. Their support team is very professional with timely responses to our queries.