Investment Portfolio Management Sofware
Help, Shape and Deliver Best of Financial Services
Streamline entire investment process from organizing events, booking fees, contract generation, auto-calculate payouts and engage clients with timely reminders.
Run your investment business using our state of the art investment management system that provides a consolidated view of the overall business, automate tedious processes and reporting, churn out complex documents on the go using our highly customisable templates, view your top performers and eliminate redundant time consuming operational activities.
Typo errors and unauthorised changes to your standard agreements.
Heavily burdened by your investors change requests.
Long wait for complex performance and weekly reporting.
Too many investment plans and unable to get complete transparency of your business.
Lengthy and time-consuming engagement with prospective investors prior to an event.
How Second CRM helps
There are many modules and features in Second CRM that can be implemented to address the specific challenges for investment management, including many out of the box and some specially configured or customized for specific needs.
Managing Investors Database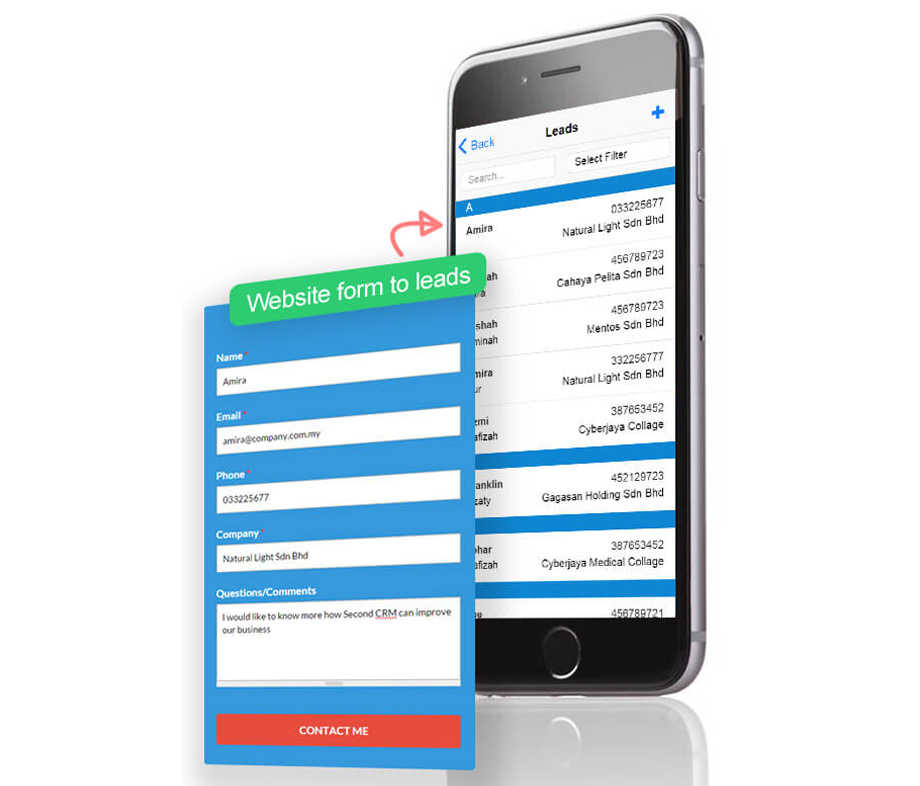 Manage all leads and potential investors database in a centralised investment management system. You could even segregate these leads to teams based on any type of parameters and logic.
Efficiently manage all touch points in a single system. Your sales team does not need to have multiple spreadsheets to manage their appointments and follow ups. All sales effort is transparent to the management and alerts and reminders comes bundled in the system.
Automating Investment Process
Does your investor paperwork take hours of laborious work to complete? You can now automate the entire process with just a single click and the investor management system extracts all investor information and collates them accurately.
Now, your operations team could save hours of work and increase efficiency especially when it comes to the generation of Investment Contracts, Pay-out Schedule etc. Overall efficiency improves and employee burnout is eradicated.
Sales and Operation Reporting
Having all data in a central investment management system gives you the edge when it comes to reporting. Any kind of report, i.e. Sales Report, Investments Performance and Commissions can be generated with just a few clicks.
Besides ad hoc reporting, weekly management reports need only be created once and the auto scheduler can churn out all these reports on a periodic basis and sends it to the recipients without any human intervention.
Agents Portal
Empower your sales agents with an Agent Portal that allows them to do a host of things without coming back to your operations team.
Logging new investments secured, checking sales statuses, commissions pay-out and many more features can be embedded within the Agents Portal.
Investor Portal
Investors should be given the flexibility to see their own portfolio anytime anywhere and this is possible by empowering them with the Investor Portal.
Investors can log in to their Investor Portal and do a variety of things and this reduces their dependency on their Sales Agents.. To name a few, update their profile, view their investments, download statements, change banking information, send requests etc.
Integration With Backend Finance System
Eliminate duplication of work by integrating your investment management system with your backend finance or accounting systems. To enhance the coordination between operations and finance teams.
All the incoming payments can be tagged with the Investments secured, along with the monthly pay-out details can be pushed to finance for timely transactions.
Sell Investments Online, Web or Mobile Apps
Open up a new market with a fully operational web portal or mobile app for customers to check their current portfolio or to even make requests for new investment.
Increase your sales with technology by enabling your prospective investors to purchase investment schemes online via web and mobile applications.
What our clients are saying
We are glad that we decided to work with Second CRM. They are very practical and methodical in their approach and the team is always there for you.
Our operations are quite complex & Second CRM was able to provide a holistic solution that was tailored to address all our needs. Speedy support and a reliable technology partner.
Second CRM is a robust tool that helps us manage our sales, operations and technical support with ease. Easy to use and the team is highly reliable.