Effective Property Management for Better Returns
Manage inquiries across multiple properties, rental agreements, billing and payments, track defects and maintenance issues and improve customer relations.
Capture various attributes of properties such as area, rate, amount and additional information such as corner unit, better view – enables easy filtering of standard or premium units. Monitor the lease start & end dates and,based on predefined rules, trigger renewal, termination, and more. Building Maintenance module can manage Planned Preventive Maintenance of common area and in-suite assets in addition to serving breakdown and maintenance requests with carefully governed SLAs to ensure quality service.
With an easy-to-use interface, the ability to communicate with a selection of renters and capacity to see all the properties data from the desk including periodical surveys, pending invoices makes life easy and less about busy work that eats up time.
Having disgruntled homeowners who are not happy with the service levels.
Taking too long to resolve customer complaints.
Having events and marketing campaigns that are not bringing in conversions.
Leads that are slipping out due to poor follow-ups.
Difficulties in scheduling technicians servicing multiple properties.
Bad feedback from existing customers on social media.
How Second CRM helps
There are many modules and features in Second CRM that can be implemented to address the specific challenges for property management, including many out of the box and some specially configured or customized for specific needs.
Maintain Properties
Maintain all your properties including buildings, individual units, layout plans, price, availability status etc in a single property management system.
This gives you unparallel advantage to both management of these properties as well as the sales person as they now have real time access to the status of every unit to take informed decisions.
Property Leads Management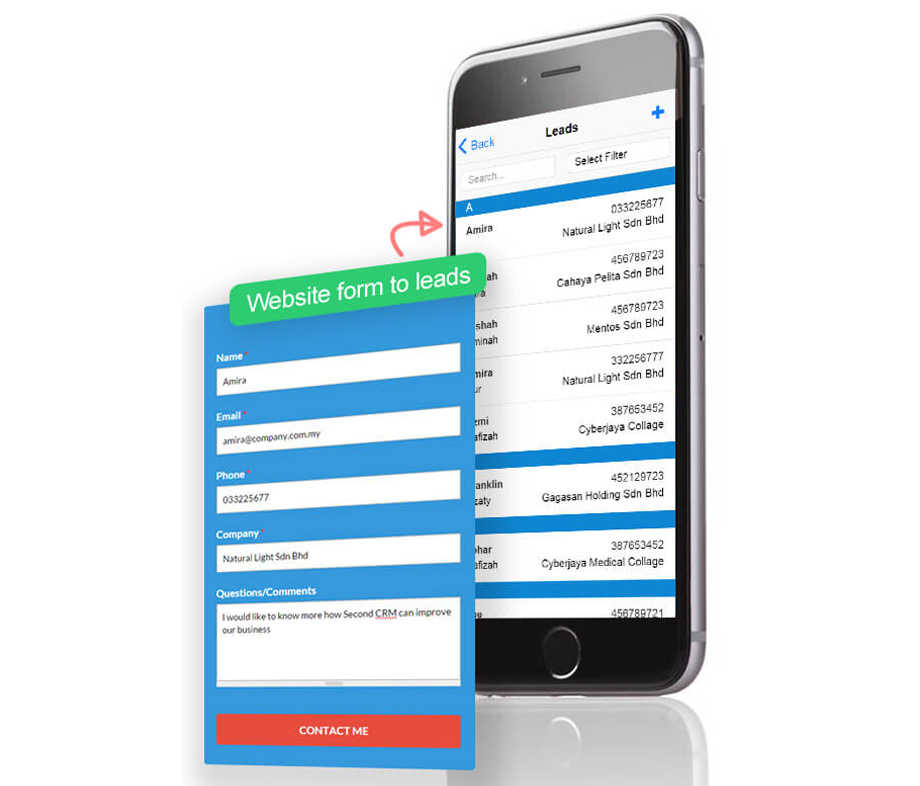 Capture leads from multiple sources like your website, email, social media platforms and events and having them all in a centralised property management software.
You can now have the property management system automatically assign these leads to the respective salespeople based on predefined criteria. Be it property type, geographical zone, price range or any other parameters, it is all doable with just a few clicks.
Track Property Sales Process
Manage your sales pipeline and view them collectively, by teams and even individually. Forecasting has never been easier as you now have complete visibility on your pipeline.
Manage Defect Liability
Defect Liability Period has always been challenging. Now, you could track all complaints in a single property management system, assign them to a particular person for resolution and even automatically escalate them when they exceed a certain time frame.
Property owners would have complete visibility to see where things are with regards to their complaint and be notified once it has been resolved.
Property Management
Manage all your rental contracts, monthly billings and preventive maintenance of assets in a single property management software. Get a holistic view of what is due when either in the form of reports or dashboard indicators.
Coupled by the alerts and triggers mechanism that is inbuilt within the property management system, you would never ever miss any one of these going forward.
Field Service Management
Fully manage your maintenance and field service operations from a single property management system starting from getting service request, assigning to technician, logging hours spent and taking sign off from the Customer.
Field Service can be further enhanced via using a dedicated mobile app for the technician, where they get notified for all assigned tasks, use it to find exact customer location, details of task to be performed, log hours with a stopwatch and upload images and customer sign off.
Tenant Survey & Feedback Management
Engage your customers and audience with trigger-based feedback management as well as periodic customer survey. Stay abreast with the needs of your customers and improve customer satisfaction.
Tenant Self-Service Portal
Allow your tenants and property owners to access a dedicated Self Service Portal. This allows them to do things at their own pace and brings your management office to their doorstep.
With this, your property owners can update their contact information, download invoices, send certain requests or even book and pay for amenities within the residential complex, all at their own convenience.
What our clients are saying
Managing our corporate clients has never been easier. Second CRM is such a powerful tool and its very user friendly.
Our operations have now been totally streamlined. No more messy spreadsheets, overlooked billing and servicing.
The Second CRM team listens to our requirements, understands our needs and comes up with a solution that is tailored to solve our problems.