Build Trusted Relationships with Policyholders
Launch new products faster, sell policies online, manage claims efficiently, and improve customer engagement for lasting relationships.
Multi facets system to support policyholders regardless of their location, maximizing responsiveness and creating a more integrated service environment.
Empowers the team to bring new products faster to market and give policyholders access to purchase policies online, check policy status and renew, download policy documents and create service requests.
Helps to digitise the entire claims submission and approval process with preset Rule Engine and keeps the business ahead of competitors.
Working with multiple partners in selling Policies and consolidating in a single system.
Delays in processing claims and having unhappy customers.
Rising costs of printing conventional insurance certificates.
Overly burdened and unhappy operations team.
Unable to reach out and sell to the youth of today.
Difficulty managing multitude of documentation and contracts
Our Insurance Products
Agiliux is a Software-as-a-Service that provides insurance professionals with an end-to-end workflow and management platform.

Agiliux insurance broker software enables brokers to automate client services, broking process, claim submission, and improve financial compliance.
Agiliux insurance agency software helps agencies grow their business with an industry specific CRM, commissions processing and sales automation.
Policyholders Database
Maintain a consolidated customer database in a centralised location for ease of access and retrieval. Our insurance management system is hosted in one of the best datacentres in the world thus adhering to world-class safety standards.
All customer touchpoints i.e. meetings, email, SMS, and telephone conversations are attached to the contacts in a systematic manner and these data can be segmented and put to use in a meaningful manner for marketing purposes.
Insurance Policy Management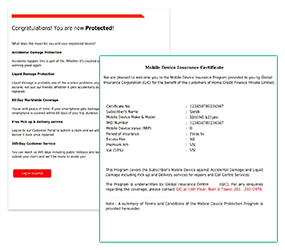 e-policy purchased made faster by adding new products/category into system
Automation and notifications help in renewal process, expiry reminders and all policy documents can be sent out through workflow
Insurance Claim Processing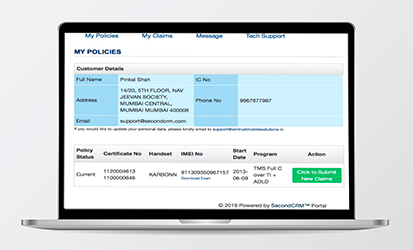 Digitised online claim application, with option to upload all documents as well as processing and automated status tracking for improved customer satisfaction and retention.
Backend integration with Logistics and Repairers to offer real-time status update via Web Portal or with Email / SMS / WhatsApp notifications take Customer care to a new level.
Insurance Mobile App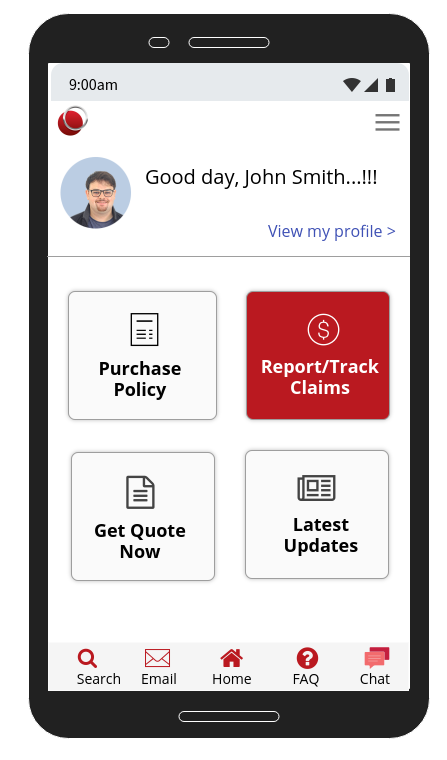 Open up new market with a full operations mobile app for customers to perform policy claims and even buy new policies on the go.
Fully branded mobile app that can be downloaded onto any mobile device also adds to the branding and marketing for the company.
Insurance Agents Portal
Agents Portal in our insurance solutions allow agents to manage their existing policy holders in keep them informed of expiry and premium due, and also able to prospect new customers thus promoting efficiency and transparency in agent management.
As an Insurance Company, visibility in Agents daily activities is very desirable, but a complex act. Offering a CRM system to your agents, allows you to get all activity reports and the marketing sentiment is of utmost value.
Claims Portal for Insurance Policyholders
Stand out of the competition by providing a Claims Portal for your policyholders so that they would be able to interact with you 24/7, regardless of where they are.
Empower your Policy Holders with insurance technology to apply online for their claims, track claims status, upload documents, pay fees and perform a multitude of other transactions online.
What our clients are saying
"We have chosen Agiliux as a total CRM solution in our digital transformation. We are confident that the team will deliver the project to our stringent requirement."
"This solution not only supports multi-countries and multi-channels, it is simple to manage. Our innovative partner since 2013, the Soft Solvers team is professional, understands our needs and customizes solutions to service our customers faster and better."