Enge Plas Automation
Second CRM has helped Enge Plas automate their sales and operations by tailoring the solution to meet their unique requirements and turnaround their business to achieve optimum efficiency in a short span of time.
Location: Malaysia & Singapore
Industry: Engineering Services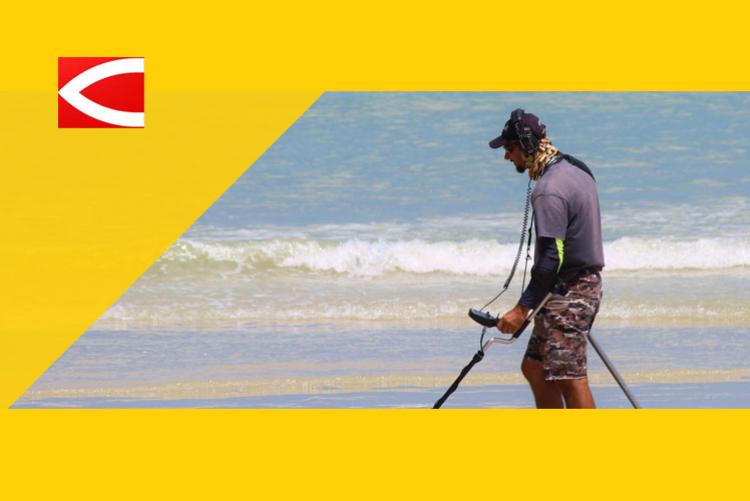 Introduction
Enge Plas Automation Pte Ltd is a leading supplier and system integrator of solids process engineering, bulk material handling and automation solutions, covering a wide range of industries from plastics (injection moulding, blow moulding, extrusion compounding etc.), food, pharma, chemicals, minerals etc. Having established in 1984 in Singapore, with also a factory office in Malaysia since 1991, Enge Plas serves clients across Asia and continues to impress them with their continued emphasis on quality, performance and reliability.
Initially when looking for a CRM, we were looking at the big names and only later we realized that they were too rigid, and we were only dealing with resellers. We needed a dynamic technology partner that would tailor the CRM to our needs at reasonable prices and we are glad that we came across Second CRM. With no internal IT Department behind us, we got our CRM tailored to our needs and the Second CRM team helped us every step of the way. Until today, we still receive the same quality of service and attention from them.
The Challenge
Having been in a unique line of business, the processes and documentation needs for Enge Plas was of utmost importance. They needed a proper system that could manage all of these needs along with the necessary approval processes. Another key problem that they needed to address was the need of having these crucial documents to be accessed by both the Singaporean headquarters as well as the Malaysian factory office.
The Solution
The Enge Plas team had been looking out for the right system for a while. Their needs were very specific and no standard, off the shelf CRM could satisfy their needs. After being on the lookout for months, they were introduced to Second CRM and the Enge Plas team were impressed with the system capabilities and flexibility. It was then that they decided to award the project to Second CRM.
The requirement gathering had to be very specific and precise as Enge Plas had very unique processes at every step of the way. The Second CRM team had to spend an enormous amount of time in gathering these requirements as it involved multiple stakeholders from both Singapore and Malaysia offices. Once the requirements were finalized and documented, it was then presented to the Management for approvals.
Having gotten the required approvals, the actual implementation phase kicked off with the Leads Module. This was important for Enge Plas as they were getting most of their new customers through web enquiries as well as social media. A webform had been created for Enge Plas and now, all enquiries that come from their website, email and social media shall automatically be captured in Second CRM and routed to the sales coordinator who would then assign them to the relevant sales people.
Following this, the Account, Contact, Activities and Potential Modules were implemented. Now, qualified leads can be converted to potentials and all interaction with these prospects can be tracked in the system. Their previous database was also imported into Second CRM which now gave them a comprehensive database of existing and new customers.
This had also helped the sales team tremendously as they now could plan their time in an efficient manner. Activities could be prioritized based on the deal size and closing date and no tasks will go unattended to since the system comes built in with alerts and reminders.
The next modules to be implemented were the Quotation, Sales Order and Invoicing modules. Each one of the above documents had been customized to follow Enge Plas's corporate branding.
There were multiple approvals that needed to be incorporated in the above modules. For example, when the sales person prepares the quotation, the system would notify the manager to approve the quotation and only when the quotation is approved, does the system allow the sales person to send it out. Similarly, there were multiple other approval processes that had been incorporated in these modules.
Having done business in multiple countries, the quotation had to have multi-currency capability, and this too had been incorporated in the implementation. Customized discounting on line item and grand total along with the approvals for discounts had also been implemented. Once the quotation had been approved, the sales person could now generate the Sales Order's as well.
Since Enge Plas's engineering products are customized to order, they had a unique requirement and to meet that, the Second CRM team came up with two customized modules, i.e. Costing Module and Supplier Module. These engineering modules are used to manage their orders, suppliers and costing for each job sheet and it drills down to minute details on each and every job that is received by Enge Plas.
Document Management was of utmost importance for Enge Plas and at each level, they had multiple documentation that needed to be managed. Second CRM's Content Library Module was the perfect solution for this. Now, they could store their documents in a structured manner and link it to a particular Account, Lead, Contact, Potential or Order. At each stage, this can again be linked to multiple people, with access controls and can be retrieved anytime anywhere as long as the user is authorized to access the document.
Enge Plas had also wanted to send out seasonal / birthday greetings and newsletters to its customers. As such, the Email Marketing Module was implemented. Designer templates were created, and they could now automatically send out these greetings without any human intervention. Sending out newsletters could also be scheduled within the system and come that date and time, the system would send the newsletters out to the recipients.
The final module to be implemented would be the Report and Dashboards. A comprehensive stack of reports was created for Enge Plas and now the Management would automatically receive these reports at the scheduled time. Graphical dashboards giving a crisp overview of the business was also implemented.
Once the system went live after the training, the Management of Enge Plas was very appreciative of the system as it was able to solve a huge problem that they were facing in the past. Today, the operations run very differently and efficiently, and they were able to reap the benefits of their investment almost instantly.
If you have similar problems in your organization and would like to have a chat with any of our consultants and to digitally transform your organization or business unit, please feel free to call us at +603 8687 4433 / +65 6304 8022 or email us at sales@secondcrm.com .