Retail Management System Case Study
MedKlinn Malaysia
Second CRM had helped MedKlinn re-engineer their customer service experience, improve customer retention and overall efficiency of the organization.
Location: Malaysia
Industry: Technology / Retail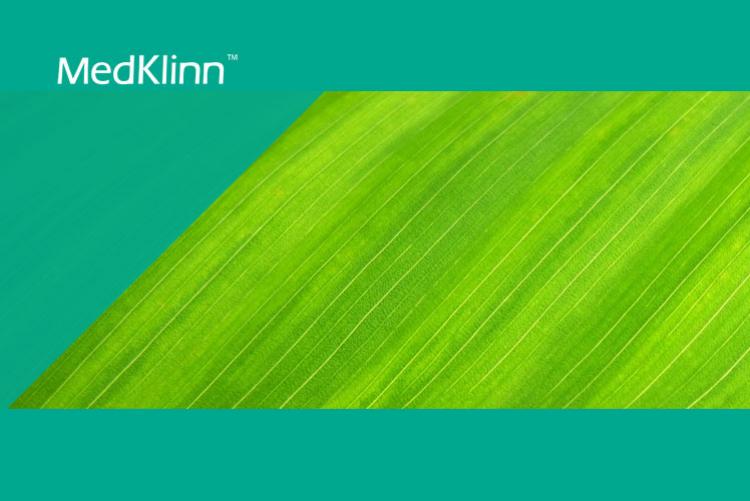 Introduction
The MedKlinn Group of Companies is focused on researching and developing eco-friendly technologies to drive air sterilizing and ozone water applications. Founded in 2005 to focus on the consumer market, the company has since expanded its range of products into various industries and its distribution to regional countries.
MedKlinn products are driven by CerafusionTM Technology, a unique and leading edge patented technology. MedKlinn owns the patent to this technology and continues to invest significant amount of resources to enhance and explore a wide range of compelling applicants. As a technology and market driven company, MedKlinn has invested significant resources into collaborative R&D projects with international universities. In a nutshell, MedKlinn is a technology company focused on providing cost-effective solutions for enhancing the quality of life.
"We have been with Second CRM for years now and it has been a pleasant journey for us. The team is extremely helpful, especially in providing customization, support and advice to meet our requirements. A big thumb up to the team for their great service!"
The Challenge
Unlike any other conventional equipment manufacturer, MedKlinn does not market its product through the usual retail chain but goes to market directly. That being the case, they needed a reliable technology partner that could help them with maintaining customer data, purchase history, warranty management, after sales service and campaign management. They had been on the lookout for a suitable system and had met numerous vendors. However, a challenge that they faced was finding a single consolidated system that could handle all the above as they were not keen in having multiple systems, which meant dealing with multiple vendors, which would invariably require a much larger spending.
The Solution
The team from MedKlinn was pleased to discover the fact that we could satisfy all their requirements using Second CRM. In fact, they were excited to know that they were even able to embark on getting more value and features than just their immediate requirements.
Once the engagement had been confirmed, the Project Kick Off meeting had transpired and during that meeting, the Project Plan was put forward to the MedKlinn team for their approvals. Once all the required information had been gathered by the Second CRM team and the Project Plan being reviewed and approved by the team from MedKlinn, the actual deployment had begun.

The first module to be implemented was the Product Management module. This was important since all their activities would be relating back to this core information. The Product Management module covers the entire list of products that MedKlinn has to offer along with the bundled packages and promotional items. This includes multi-currency capability as well since their customers are not limited to Malaysia and also hail from other parts of the world.

The next core module to be implemented was the Accounts & Contact module. This would then have the list of all their customers, both corporate and individuals, along with all their relevant information. Linked to this module was the Warranty Management module. The customer master data has all the purchase information and now, in just a few clicks, they were able to retrieve any information that they needed in terms of warranty validity, unit servicing history and all other historical information.

Closely linked to the above two modules is the Service Request module which was the next module that the team from Second CRM had implemented. This module is meant to help the customer service team in recording requests from customers, escalating them within their organisation for problem resolution as well as reverting back to the customers in a timely manner once the issues have been settled. This entire module comes built in with alerts, triggers and escalations that would ensure a speedy response time and improve overall customer experience.

MedKlinn does a lot of events and road shows and as such, the Campaign Management module was implemented. This module is to be used for both online and offline campaigns. For the offline campaigns, MedKlinn uses this module to notify their customers on the events and road shows that would be happening near them. For the online events, they use this module to notify their customers on the new product launches, new promotions and to send them quarterly newsletters.

Another requirement that MedKlinn had in terms of customer engagement is the need for the system to automatically send birthday greetings to their customers. During the purchase transaction, the salesperson would record the customer birthday details in the system and come that day, Second CRM would pick up the information, use the birthday template and send a personalized greeting to MedKlinn's customers.

The final engagement was the implementation of the Report & Dashboards module. MedKlinn needed a number of reports, both to gauge the efficiency of their sales team as well as their customer service team, and therefore all the required reports had been configured in the system and this, includes their weekly Management Reports as well.

Similarly, each user of the system, would be having a number of dashboards on their homepage that would give them a snapshot of where they are with matters that directly relate to them in the organisation. These dashboards are once again dynamic, and that means with a single click on any area in the graphs or chart, it would take the user over to the drill down report which enumerates all that is accounted for in that segment.
The implementation had been very smooth as a result of the cooperation given by the MedKlinn team. All KPI's that had been set by the management had been achieved with this piece of technology and the Management of MedKlinn Group, had been delighted with the results which had helped them improve on many areas that was previously lagging, thus improving sales and overall customer satisfaction.
If you would like to have a chat with any of our consultants to discuss your requirements and to digitally transform your organization or business unit, please feel free to call us at +603 8687 4433 / +65 6304 8022 or email us at sales@secondcrm.com .