Pyrogen Manufacturing
Second CRM has helped Pyrogen expand and efficiently manage their network of international resellers and regulatory compliances are now complied in a timely manner.
Location: Malaysia, Australia
Industry: Engineering Services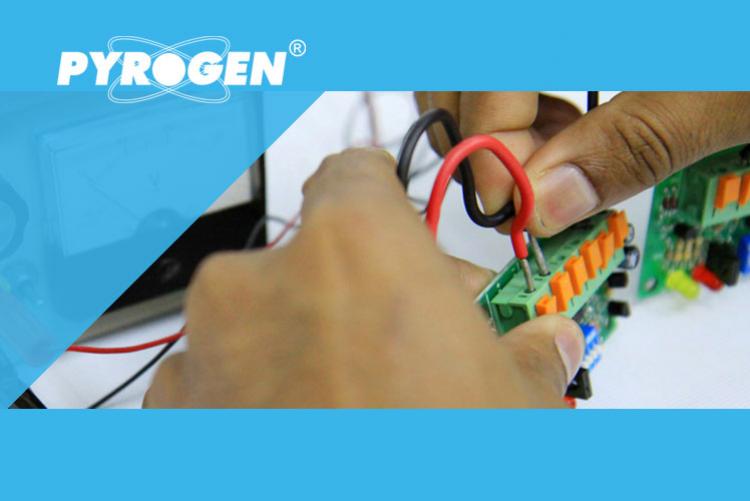 Introduction
Pyrogen Manufacturing Sdn Bhd, incorporated in 1999, specializes in providing total fire protection solutions through expert consultancy and innovation. With continued investments into technological innovation, Pyrogen has been able to adapt rapidly to the borderless markets of today. Validation of their innovation came in 2011 with the award of Gold prize for Innovation by NASEBA SME Tiger Awards and the recognition as 100 Fast Moving Companies by SME 100 Magazine.
Pyrogen is also certified with the highest rating of 3As under the 1InnoCert Scheme by SME Corporation Malaysia in 2012. Pyrogen's headquarters in Kuala Lumpur and a regional office in Sydney, Australia are complemented by a distribution network of Authorized Distributors & Accredited Installers in over 27 countries spanning 5 continents.
We had three requirements for the selection of a CRM system. Firstly, a Malaysian CRM company with a good track record, trusted hosting service for data security and lastly, local support that could be reached anytime. Second CRM has met all three requirements and surpassed our expectations.
The Challenges
Pyrogen positions itself within a niche market segment and their problems started when they expanded globally. New offices were opened, more authorized distributors were appointed, and cross border transactions grew by leaps and bounds. That was when they realized the need of putting a consolidated system in place to manage their sales and operations.
Having opened another office in Australia and expanded their network of distributors, they needed a consolidated database management where they could track all interactions with customers and distributors.
Their sales pipeline became more complicated as it now had multi-currency, multi company quotation and invoicing which requires a robust and flexible system to help them manage all of this.
Previously, they used to run Marketing Campaigns using a third-party application. Now, that was no longer sufficient as they needed a more intelligent system that could tap targeted demographic information from the central database and run effective marketing campaigns using customizable templates.
Firefighting is a highly regulated industry which requires lots of regulatory documentation, periodic submissions as well as proper archival of these documents. They needed a system that could systematically manage these by intelligently attaching them to specific processes and people.
The Solutions
Second CRM has handled many similar implementations and having seen and being convinced by our track record, Pyrogen decided to award this project to Second CRM. The validation process had indeed been lengthy, nevertheless, Second CRM played its part to ensure securing total confidence from the Pyrogen management team.
Although this is something that the Second CRM team had done many times before, we wanted to make sure that all angles were covered during the requirement gathering phase. As such, lengthy discussions were held with all stakeholders from each department and these were all documented in a master implementation plan. Once done, Second CRM presented the plan to the management of Pyrogen for their approvals.
Having gotten the required approvals, we then moved on to building their master database of customers as well as vendors. Detailed classifications were put in place and all previous records were uploaded using Second CRM's in built importing functions. Now, all previous interactions and touchpoints were captured within our Accounts and Contacts module thus facilitating future engagements.
In line with this, the next module that was implemented was our Lead Management Module. This includes capturing of leads from multiple sources like website, social media, emails and even bulk uploading leads acquired from events. Then, these leads can be assigned to the relevant sales people from the appropriate sales office for follow ups. Alerts and reminders were put in place that would improve the overall productivity of the sales person.
Account Managers could now easily manage their Distributors since all information is available within a single system. All previous touchpoints, requests as well as a wealth of other information is now available in a few clicks.
Following the sales automation, we moved on to implement the Marketing Module. The team from Pyrogen could now use Second CRM as a unified platform to manage all their campaigns. Select targeted customers based on predefined rules, plot the list, build your marketing templates and send them out. Built in workflows further enhances this whole process by effectively communicating personalized messages based on the response patterns.
Second CRM then put in place the Product Cart, listing all their products and services and in multiple currencies, both to cater for their local as well as overseas business units. Quotation and Invoice templates were built for Pyrogen and now, they are able to complete the lead to cash process in a single system and this once again covers multi-currency, multi company capabilities as well.
Another important requirement in this implementation exercise was the Document Management Module that is available in Second CRM. This was implemented and as a result, Pyrogen could now intelligently archive all their documents based on individual touchpoints and no longer dump them all in a single folder. These are not limited to their product and services brochure but also their Bomba certifications along with reminders on expiry for each and every contracts that requires renewals.
The second last module to be implemented would be the Customer Feedback Module. Previously, they were using another third-party system and now, it once again comes back to a unified solution that covers end to end customer experience. All feedback can now be viewed based on multiple views and this is return can be exported to the reports module for ease of viewing. This covers both ad-hoc surveys based on a particular event trigger and even periodic annual surveys.
The final module to be implemented was our Reporting Module. This covers a range of detailed reporting along with numerous graphical dashboards for various users. Some of the reports that we implemented were Sales Forecast, Quotation Analysis, Invoice Reports, Distributor Performance Reports, Product Margin Analysis, Product Mobilization Reports and many more. Some of these reports were periodic reports that shall be automatically sent to the top management at a predefined time, weekly.
We are proud to have been part of Pyrogen's digital transformation journey and the entire team at Pyrogen were delighted with the extent of automation that we had put in place for them. The Pyrogen team were now able to run their operations very differently and invariably reap the rewards of their investment almost immediately.
If you would like to have a chat with any of our consultants to discuss your problems and to digitally transform your organization or business unit, please feel free to call us at +603 8687 4433 / +65 6304 8022 or email us at sales@secondcrm.com .