Property Management Case Study
Technology Park Malaysia
TPM is the pioneer technology park in Malaysia aimed to increase the wealth of the community by promoting a culture of innovation and competitiveness.
Location: Malaysia
Industry: Property Management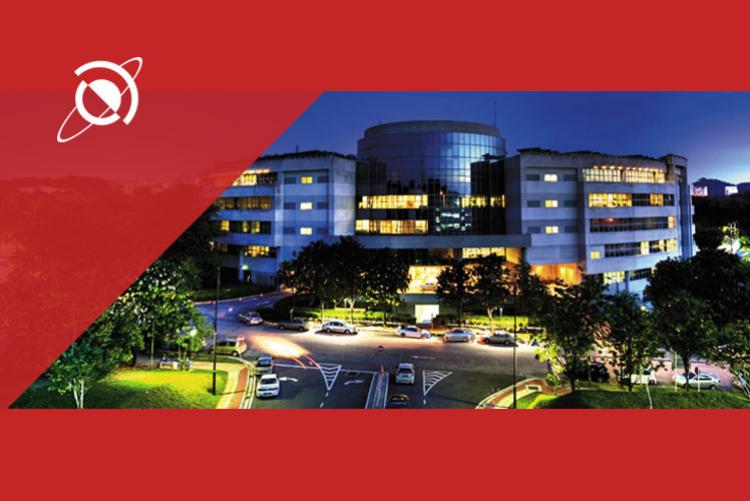 Introduction
Over the years TPM has been home to more than 160 technology driven companies. 28 of those have graduated to become some of Malaysia's robust public listed companies. Overall, around 200 companies both local and foreign, including incubatees, have flourished within our grounds.
"Second CRM has helped us a lot and has made us more efficient in managing our tenants', keeping tab of their requests and doing reports. The solution is easy to use, and the team is very capable, approachable and responds almost immediately."
The Challenge
Technology Park Malaysia had a growing number of tenants within their premises and at times, this flux had been tremendous so much so, it was difficult to maintain all of them using conventional methods. This was when they started looking for a system to help them manage their tenants. However, they had a limited budget, but their needs were unique. No such ready system could accommodate all their requirements and at the same time, they did not have the freedom to stretch their budgets and go for a fully customized solution.
The Solution
It was then that the Second CRM team was invited over to present our solution to the team from Technology Park Malaysia. During this discussion, the team from Technology Park Malaysia had also shared their requirements as to the 'must haves' and 'nice to haves'. The Second CRM team gathered the information and returned a week later to present the solution that was designed to fit their requirements in entirety. Having had the base system in place, the customisations and business requirements were easily accommodated, and the total budgets were within their disposal. Hence, having been happy with what they had seen, Technology Park Malaysia awarded the project to Second CRM.
Upon embarking on the engagement, the very first thing that the Second CRM team went to put in place was the Accounts and Contacts modules. The core of any system is the customer database and, in this case, it's Technology Park Malaysia's database of tenants.
This database of tenants was not limited to the present batch of tenants but also included all their historical data as well. Now, the Customer Database software gave them unprecedented advantage in terms of having a holistic database of their past and present. This set of tenant's data also had comprehensive details of each customers historical engagement and it included even the segregation based on the industry and company cluster, a unique set of classification that Technology Park Malaysia deploys in segregating its tenants.
The next module deployed was a customized module specifically for Technology Park Malaysia and it is the Building and Units module. Both these modules have a number of unique features. The Buildings module has a comprehensive information of each and every building within the premises and this includes both the architectural as well as M&E drawings. This is to facilitate the preventive maintenance that needs to be done by the Engineering Services team from Technology Park Malaysia since it captures all information such as all electrical points, air-conditioning units etc. that requires maintenance from time to time.
The Units module goes a little deeper where the facilities attached to each unit, floor space, unit layout etc. are captured. Along with that, the status of availability for each unit, as in occupancy, is also captured within the system. This is meant to help the Sales team in identifying the units that are available for rental and at the same time, identify the facilities, layout and unit size that comes with each unit, since these are almost mandatory information that any prospective tenant would like to know prior to even viewing the unit to gauge the unit's suitability towards their organizational requirements and growth plans.
In order to satisfy Technology Park Malaysia's another mandatory requirement for this project, the Second CRM team then went on to implement the Contracts Management module. There are a number of key automation that have been included in this module which would greatly help both the Legal and Building Management team. To name a few, they are:

Maintenance of the Rental Agreement
Unit Handover Information
Agreement Termination Information
Agreement Renewal Notification

Not limited to the above, the alerts and notifications were also implemented in the system that would allow the relevant stakeholders to be notified when an action needs to be taken or executed from their end. This entire process is automated so much so, it reflects on the relevant stakeholder's dashboards and creates alerts, both email and SMS, when the predefined time comes. This removes the day to day operational clutter of vouching for information through a stack of contracts that would have taken hours in the past.
Finally, a stack of reports was implemented to satisfy the reporting requirements from Technology Park Malaysia. These include operational reports, management reports as well as incident reports. Along with this, the team were also trained on generating their own reports using Second CRM's dynamic report builder tool. This would empower them to generate their own reports in the future without having the need to rely on the Second CRM team.
This engagement has brought about vast improvement in the way things were being done at Technology Park Malaysia. The team were now empowered with technology and business tools that has helped them automate many of the property management operational activities in as well as helped the sales team achieve new heights and an all rounded satisfaction had been achieved.
If you would like to have a chat with any of our consultants to discuss your problems and to digitally transform your organisation or business unit, please feel free to call us at +603 8687 4433 / +65 6304 8022 or email us at sales@secondcrm.com .